If You're Launching a Solo Consulting Business, Don't Sail Alone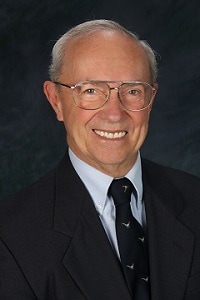 Are you:
- Tired of Job Search, Hiring & Firing?
- Employed, but want to be your own boss?
- Leaving employment and seeking new challenge & fulfillment?
Launch your Consulting Practice faster with Consultants Accelerator (Answer the Questions below to see if consulting is for you)Take Control of Your Career and Navigate Your Future I coach and mentor you to build an Independent Consulting Business Bob Lurz, The Consultant's Consultant
President, Consultants Accelerator
---
Learn How to Launch Your Independent Consulting Business


As a solo consultant, you must learn to define, market and sell your services in unique ways. Through Consultants Accelerator, I personally coach you one-on-one, and give you the tools you need to start up and market yourself as a consultant.

Reputation, credibility and trust are crucial to acquiring a client's business, so I help you to:

Define your service. Focus on providing value to your clients.
Thoroughly understand your prospective clients needs, and how to earn their trust by providing value.
Build reputation & credibility, and market yourself to the right target clients. Acquire clients faster than on your own.

You'll benefit from my expertise in designing and presenting Consulting Business Boot Camps for Rochester Professional Consultants Network (RPCN). The Boot Camps use a unique set of presentations and hands-on workshops to help consulting entrepreneurs get started.

I coach and help you launch your consultancy using the concepts and tools from the Boot Camp (even if you haven't attended). You'll build a framework and action plan for your business, develop the self-discipline to become successful, and get clients.

Contact me to discuss your situation and needs.

Bob Lurz, The Consultant's Consultant
President, Consultants Accelerator
RFLurz@Consultants Accelerator.com
585-544-2387

What They Say


"As a result of the Consulting Boot Camp, I felt empowered, capable, and challenged to begin my own consulting work. I highly recommend the Boot Camp experience and Bob's new program: "Consultants Accelerator" Karen Reimringer

"The Consulting Boot Camp that Bob put together and moderated provided the real-world practical key fundamentals for starting and growing a solo consulting business. A unique hand-picked combination of training, hands-on exercise, networking, mutual support and mentoring brought a great value to participants. Bob's efforts and passion helps others effectively accelerate their success. I would definitely recommend Bob as a leading expert in the one-person consulting business area." Michael Ponomarev

"The key thing for me was that the Boot Camp allowed me to be in an environment of other people attempting to do the same thing, and I learnt a lot and accelerated my business by being in that environment. One thousand percent better than sitting at home trying to go through this solo" Ian Cox

"Helped me think seriously about my Consulting Business."

"I liked the Mutual Mentoring sessions: sharing my ideas & getting advice from people of diverse experience & expertise. Great Information & Case Studies."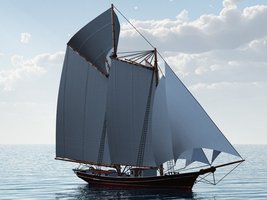 Is Solo Consulting for Me? Questionnaire for Consulting Entrepreneur Candidates:
(Yes, No, Maybe, Don't know)
- I want to learn how to become a Consulting Entrepreneur, and "be my own boss".
- I enjoy helping others solve their problems and improve their situation.
- Starting a solo consulting business will help me achieve my career goals.
- I'm willing to dedicate myself to becoming a successful business person.
If you answered "No" to many of the questions, go no further, and I wish you well in your chosen career path. But, if you decide to explore and start a Consulting Career, contact me.
I'll educate, coach and guide you to launch your consulting practice, acquire clients, and become successful faster than going it alone.Bob Lurz, The Consultant's Consultant
President, Consultants Accelerator
---



Former Entrepreneur Affiliate of High Tech Rochester
---